A Beautiful Practice For All Your Dental Needs.
Facility
We are a full-service dental clinic that offers both general and specialized services. We offer preventive, restorative, and cosmetic dentistry for patients of all ages. We are dedicated to excellence, and aim to provide the best dentist services in a comfortable and relaxing environment.
Our Office is conveniently located in the Crossville Medical Group complex at the corner of Old Lantana Road and West Avenue.
Our office's unique, comfortable, and warm environment is designed to support you and your family's dental needs. We are passionate about maintaining low cost dentist care while providing the highest quality services for improving your smile. With education and preventative care being at the forefront of our mission, we strive to provide services that achieve optimal dental health.
Please call today for your introductory dental exam so we can provide you with the care you deserve. We look forward to improving you and your family's health, one smile at a time.
Appointments
If you would like to make an appointment, please contact our office by phone or email.. Our office facilitates communications and emergency calls and appointments are available and welcome, especially for new patients seeking help.
Financial
We accept cash, check, VISA, Mastercard, Discover, or AMEX for your convenience.
Participating Provider for Delta Dental, BCBS of TN, and CIGNA
New Emergency Patients:  If it is the first time to our office and you are being seen on an emergency basis, we ask that you pay for your first visit by cash or credit card.
Financing Available: We offer, for qualified applicants, financing options through Care Credit that can assist one in paying for their dental treatment over a period of time.  There are also some 0% interest plans available with approved application through these programs.  Please use the following link for additional information about these financing options: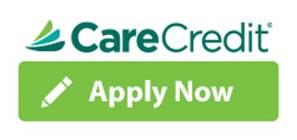 Cancellations
If you are unable to keep an appointment, we ask that you kindly provide us with at least 24 hours notice. We ask for this advance notice so that we can offer this appointment to another patient.